Do you love DIY and are you a fan of dolls? Then, Fofuchas are perfect for you. Although they originated in Brazil, they are now loved worldwide and these dolls are an unstoppable craze: in three simple steps, with imagination and creativity, you can create a Fofucha and customise it as you wish. Each Fofucha is unique and conveys its own personality. Added to Chloe, Anna and Elsa from Frozen, Sandra, Michelle, Belen and the Gorjuss licence we have Lisa, Fofucha Pop Star, Paula, the vet, a new Gorjuss Fofucha and Ladybug. The family keeps on growing!
Each Fofucha contains:
Plastic body that can be assembled.

5 EVA sheets

Adhesive tape.

Patterns.

Cardboard diorama.

Instructions.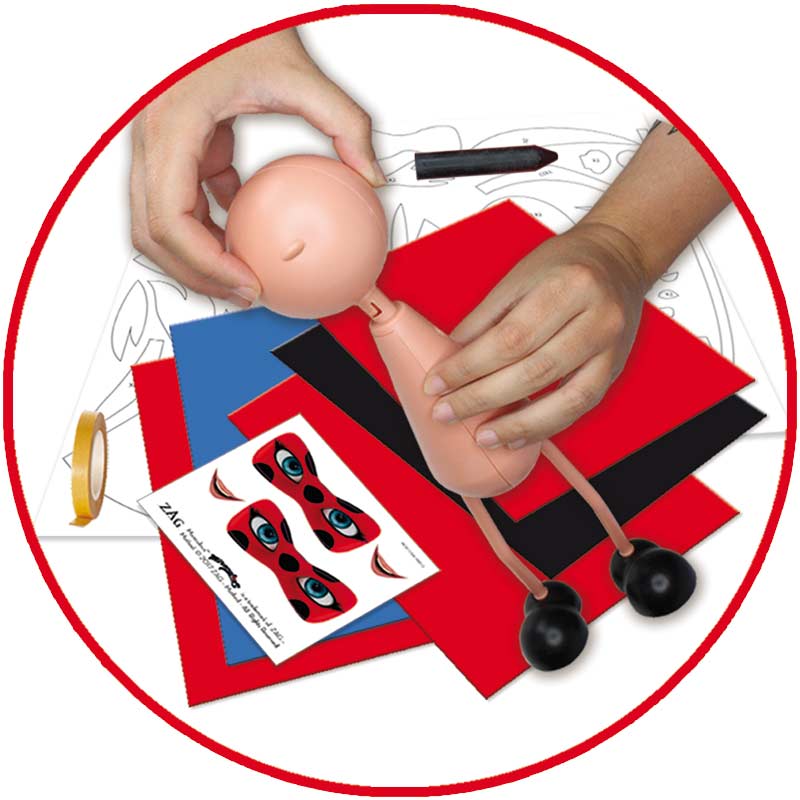 Lisa, the Pop Star
Without a doubt the most popular Fofucha. With microphone, hat and shoes and wonderful wardrobe, this Fofucha is all set.
Paula, the vet
The family just keeps on growing and Paula opens us up to the animal world. Dressed in a green uniform and vet's coat and comfortable pink shoes, Paula is accompanied by an adorable puppy.
Purrrrrfect Love Gorjuss
The brand's latest launch that is causing a stir amongst the girls. Purrrrrfect Love has arrived to keep Ladybird company; both dolls conserve all the Gorjuss elegance and sophistication and all the originality of Fofuchas.
Ladybug
Ladybug now joins this family of unique and one-off dolls. Now this fantastic character can be created with all the charm of the Fofuchas.
MAKE YOUR OWN FOFUCHA, NO NEED FOR GLUE OR SILICONE
With your own hands…
Build its body.

Design the model with patterns and imagination.

Decorate the Fofucha and add as many details as you want.


Ages 6 and up


Do It Yourself


To share


For creative minds