Enchantimals
Discover the universe of the Enchantimals dolls and their pets who live in a magical and enchanted world, where fantasies come true. If you like to experience fantastic adventures, you will enjoy this world where friendship makes everything possible.
Now you can enjoy all the fantasy and magic of these characters with the Educa games.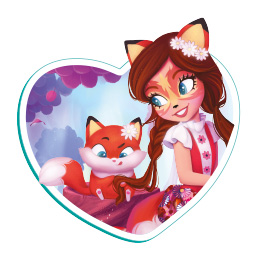 Felicity Fox & Flick
The intrepid leader.
She loves to explore and discover new places. Her animal power is extreme courage; she can move without anybody hearing her.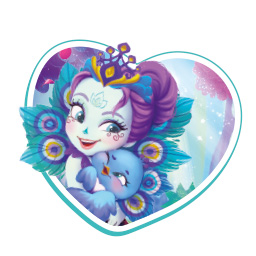 Patter Peacock & Flap
The motivator.
She's flamboyant and likes to show off her feathers. She is very talkative and when she's nervous she speaks so fast that no one can understand her. Although she doesn't have the best voice, when she sings with her pet, the songs sound in perfect harmony. Her animal power allows her to fly in short bursts.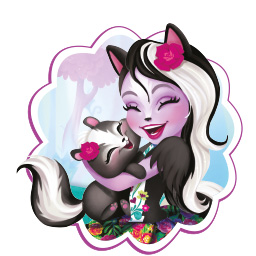 Sage Skunk & Caper
The decisive one.
She has a quick mind that allows her to solve any problem. She's a big joker. Her animal power helps her to know how to always take the best way.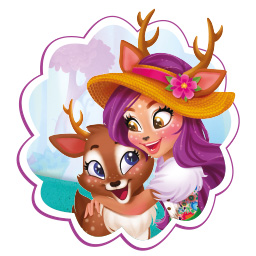 Danessa Deer & Sprint
The one that always helps.
Although she's shy and reserved, she's always concerned for others. They are always competing to see who's the fastest, and her animal power gives her extreme speed and excellent vision.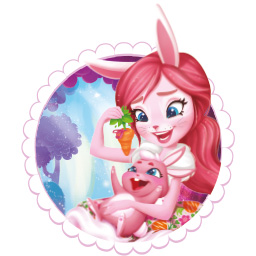 Bree Bunny & Twist
The "handy" one.
She loves crafts and is always ready to take on any project, the more complicated, the better! Nothing escapes her, because her animal power allows her to have excellent hearing and not miss anything.
Create your Enchantimals designs with the light table, colour them in and decorate them with your stickers.
Decorate it with stickers.


+3 years


Creative minds


Do It Yourself


For jigsaw lovers